Hi,
As graffiti and street art are inherently in the spirit of sharing with the public, I've always believed that those who document it, such as myself, should follow suit. This includes photographs and other materials.
Recently, I've started a series of "Readings and Conversations" in which I discuss my views of graffiti and street art with an emphasis on my place as a documenter and the process of producing a book. The purpose of these talks is to share my passion for this art form/movement with as many people as possible, with the ultimate goal of exposing it to a new, mainstream population. I believe more exposure will ultimately benefit all: artists, documenters and the public. For each talk I've teamed up with a different artist as a way of emphasizing the underlying notions which have accompanied the entire process of "Outdoor Gallery"; namely, that exposure to the artist him/herself is important and necessary for a true understanding of the art. I shaped Outdoor Gallery as such, including pictures of work alongside revealing interviews.
Graffiti and street art are more than cool artsy stuff on walls/trains/whatever. Many have recognized graffiti/street art as a true contemporary art movement that started right here in New York City (see this awesome podcast here). That's something to be proud of! As a documenter I've always felt very excited, privileged and humbled to be able to witness its evolution. I feel this movement conveys creative, progressive and pro-social aspects of human society. It is a nonviolent form of rebellion. Rebellion against what, you may ask. I feel that is for you to decide.
Here, I share with you a recent class presentation I gave at Long Island University in Ryan Seslow's MFA class with the hope that it may spark some interest and debate. The students were very engaged and it was a great experience for me. Check out Ryan's webpage with some discussion of this presentation. I urge you to share the content of this post, but if you do I ask that you make sure to credit the artists for their work, and myself for the photography and text. I welcome any constructive comment and critique!
Together with Alice Mizrachi I spoke at The Bronx Museum last week, and will be continuing this ongoing series, but with less text and more images, readings and discussions: I'm excited to share the stage with Jilly Ballistic on the 20th (Word in BK) and with Chris Stain on the 28th (Bluestockings, Manhattan), who will each elaborate on their work/motivations/processes. Please come by, participate and invite whomever may be interested.
TGIF!
—YL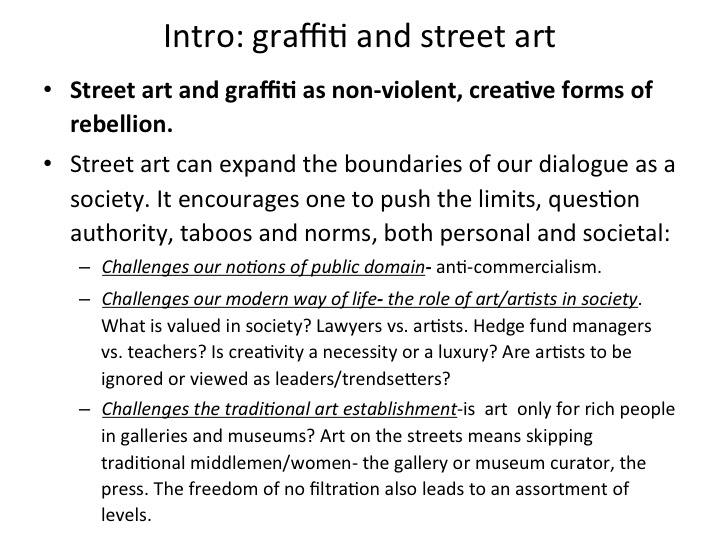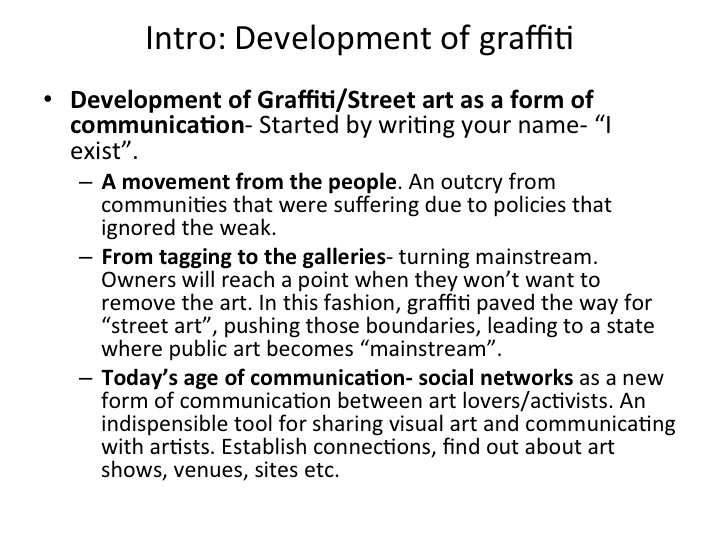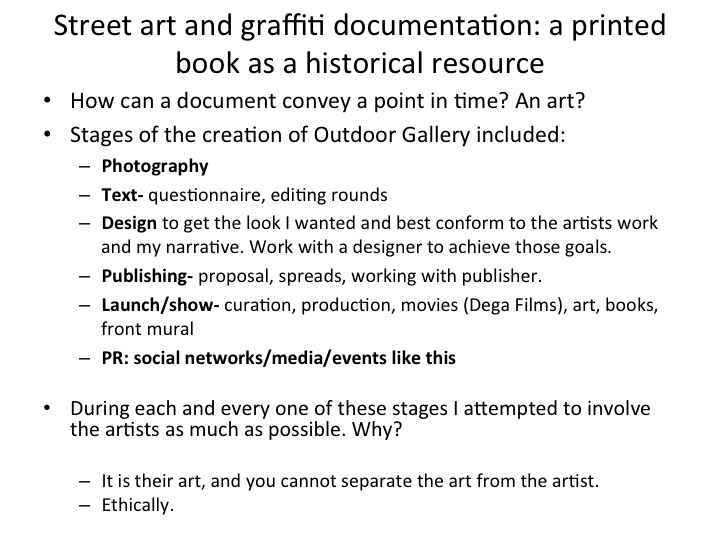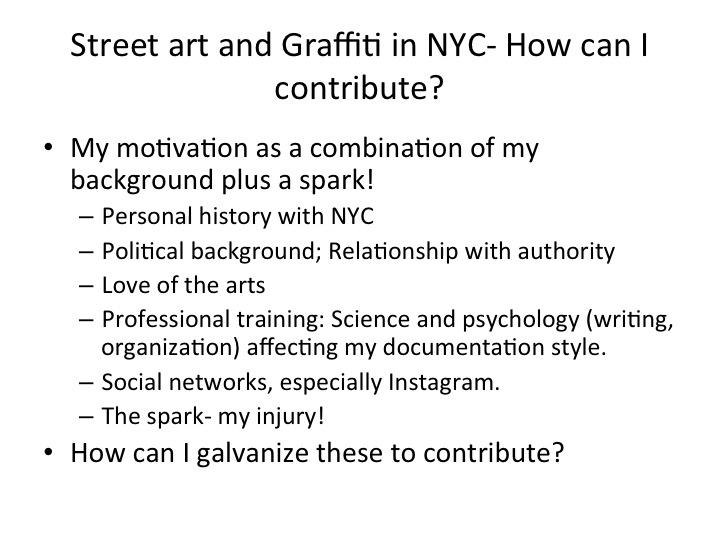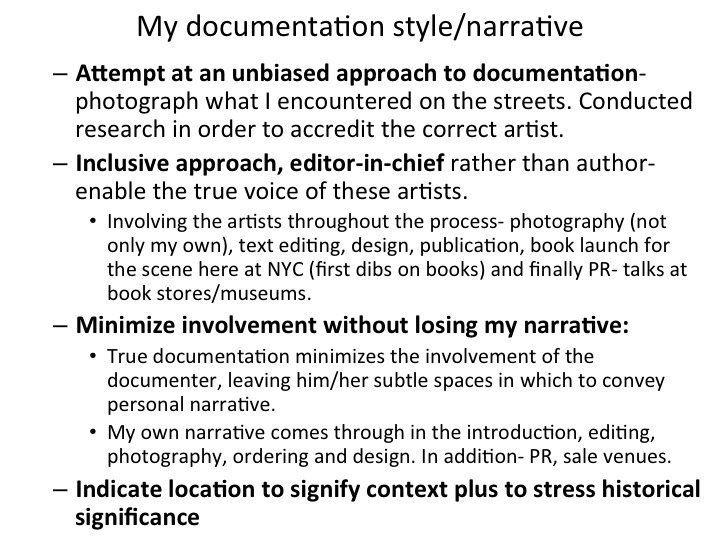 Here begin images to convey talking points: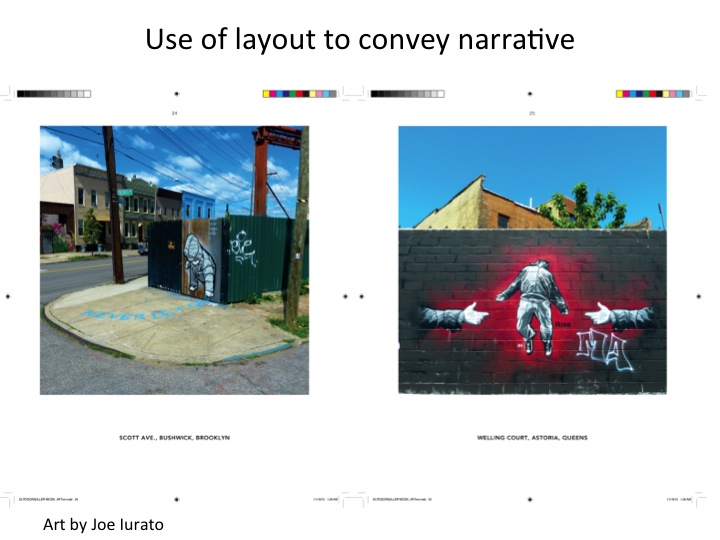 If there's one take home message of this presentation, it is to convey the rich diversity of art and artists that are part of this movement.

Diversity in Technique:

Diversity in Messages conveyed

Process as an integral part of art.

The cover meant to stress the beauty of collaboration! 10 artists were involved in its production.

Thanks for caring enough to read through this post! Please share.